It's no secret that our cask ales are enjoyed in the Holme Valley, West Yorkshire and beyond and now our range bottled beers are gaining a loyal following of discerning home drinkers.
Our bottled ales are always available to purchase in our brewery taps The Nook and The Tap House bar and restaurant in Holmfirth.  and a list of stockists in West Yorkshire can be found here.
You can also find us at regular farmers markets and food and drink festivals across the North of England, keep and eye on our social media pages for up coming events near you.
If you are unable to visit us in person our on line shop is always open here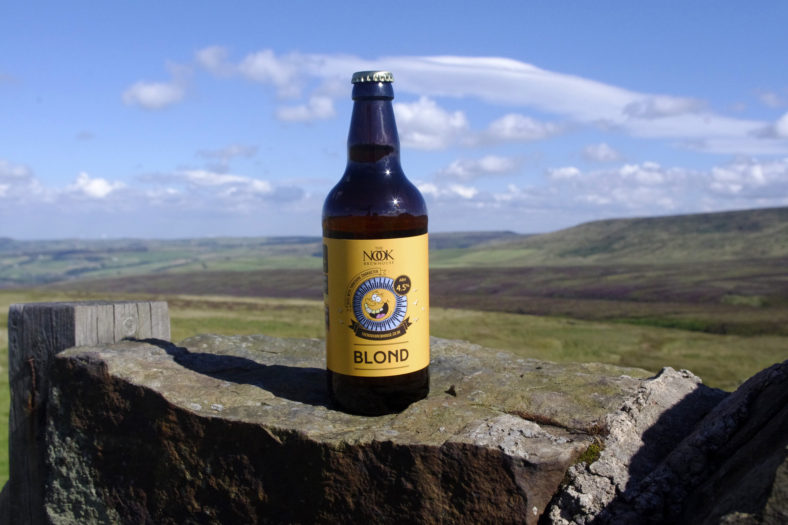 Blond 4.5% ABV 500ml
Our award winning Blond ale has a reet smooth, golden malt base and shimmers wi' citrus and floral flavours.
A combination of English Goldings and American Cascade hops creates a fare grand, bright and balanced beer
"Yorkshire sunshine int bottle"
Red 4.5% ABV 500ml
A fare fiery coloured ale wi' a devilish toffee and carmel malt sweetness balanced wi floral Challenger Hops.
"It's a beer worth mekin a deal wi' devil for"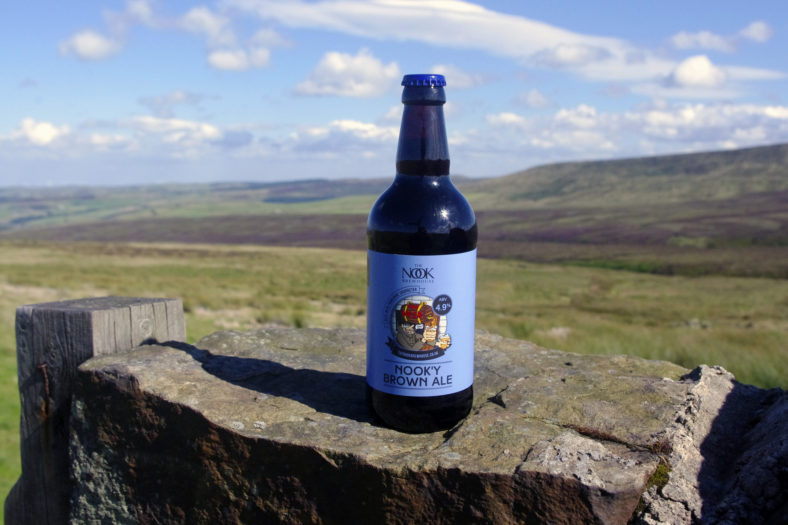 Nook'y Brown Ale 4.9% ABV 500ml
This cheeky brown ale is brewed with plenty of toasted malts and fruity blend of Bramling Cross, Cascade, Challenger and Goldings hops which gives it an unmistakeable fruitcake flavour.
"A beer so good everyone'll want to get their hands on it"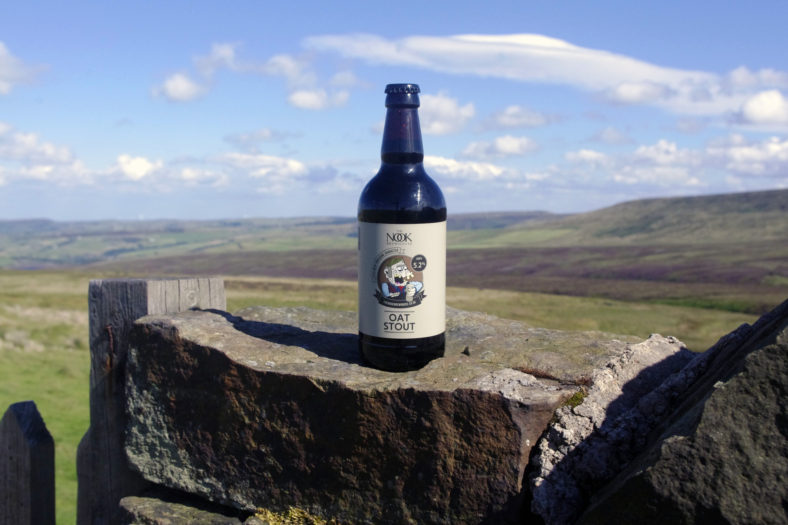 Oat Stout 5.2% ABV 500ml
A full-flavoured well-bodied Stout brewed with oatmeal for depth of body and flavour which includes roasted malt and liquorice overtones.
Pennine Light 3.5% ABV 500ml
an official beer of The Pennine Way
Pennine Light is part of an on-going project to support The Pennine Way National trail which runs right passed our Holmfirth brewery in the heart of the Pennines.
When we were asked to brew an official beer of the Pennine Way we turned to a style of beer that was, at one time synonymous with the mill and farming towns of the Southern Pennines. Pennine Light Mild.
With Pennine Light 3.5% abv we have created a pale and refreshing "Modern Mild" for the 21st century.  A low gravity beer with a balance of sweetness and bitter hop character which make it very refreshing and exceptionally quaffable.