It's no secret that our cask ales are enjoyed in the Holme Valley, West Yorkshire and beyond and now our range bottled beers are gaining a loyal following of discerning home drinkers.
Our bottled ales are always available to purchase in our brewery taps The Nook and The Tap House bar and restaurant in Holmfirth.  and a list of stockists in West Yorkshire can be found here.
You can also find us at regular farmers markets and food and drink festivals across the North of England, keep and eye on our social media pages for up coming events near you.
If you are unable to visit us in person our on line shop is always open here
Blond 4.5% ABV 500ml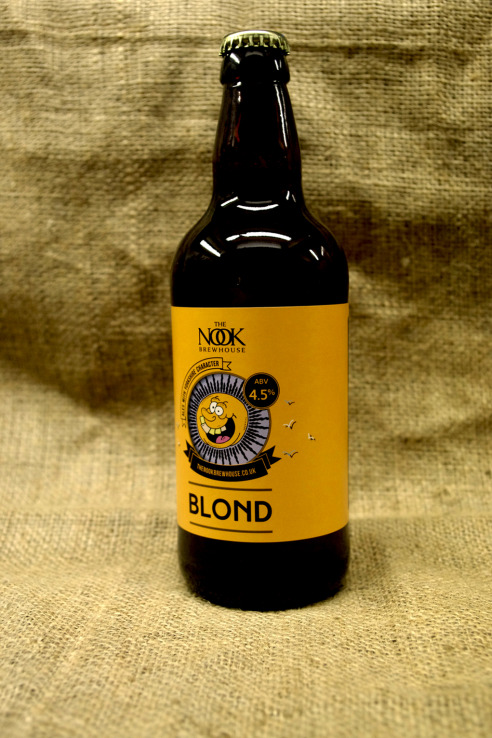 Our award winning Blond ale has a reet smooth, golden malt base and shimmers wi' citrus and floral flavours.
A combination of English Goldings and American Cascade hops creates a fare grand, bright and balanced beer
"Yorkshire sunshine int bottle"
Red 4.5% ABV 500ml
A fare fiery coloured ale wi' a devilish toffee and carmel malt sweetness balanced wi floral Challenger Hops.
"It's a beer worth mekin a deal wi' devil for"
Nook'y Brown Ale 4.9% ABV 500ml
A cheeky dark brown ale. medium bodied, yet full flavoured.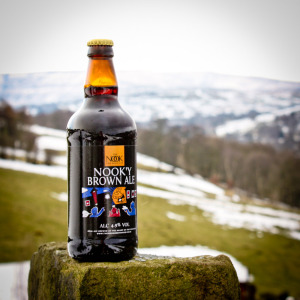 Oat Stout 5.2% ABV 500ml
A full-flavoured well-bodied Stout brewed with oatmeal for depth of body and flavour which includes roasted malt and liquorice overtones.
New For 2015
Tiger Moth Porter 4.2% ABV 500ml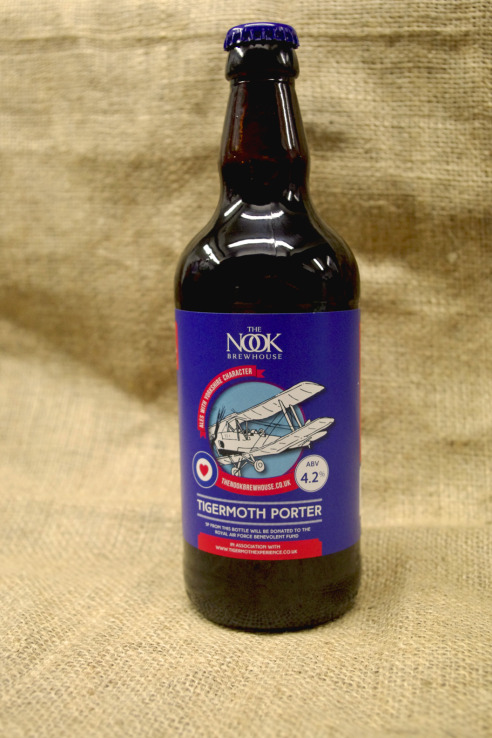 Inspired by the brave men and women who have helped protect our skies for nearly a century and the noble de Haviland Tiger Moth bi-plane, which was used to train many front line pilots durring the early years of the 20th century, we have created Tiger Moth Porter.
Porter is a beer rooted in British history and a style popular durring the 30's and 40's.  Tiger Moth is a rich and robust dark ale with a sweet toffee and caramel malt character balanced with black current and wither berry flavours from British Bramling Cross hops.
5p from every bottle of Tiger Moth Porter will be donated to the Royal Air Force benevolent Fund to help them continue the good work they do in supporting and caring for serving and former RAF servicemen and women and their families.
Royal Air Force Benevolent Fund (RABF) Registered Charity in England and Wales (1081009) and Scotland (SC038109)