We are please to announce that throughout 2014 The Nook Brewhouse Will be offering a series of monthly special ales.  February will see the return of a Nook Brewhouse favourite and 2 brand new ales.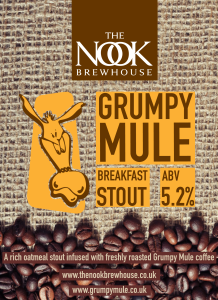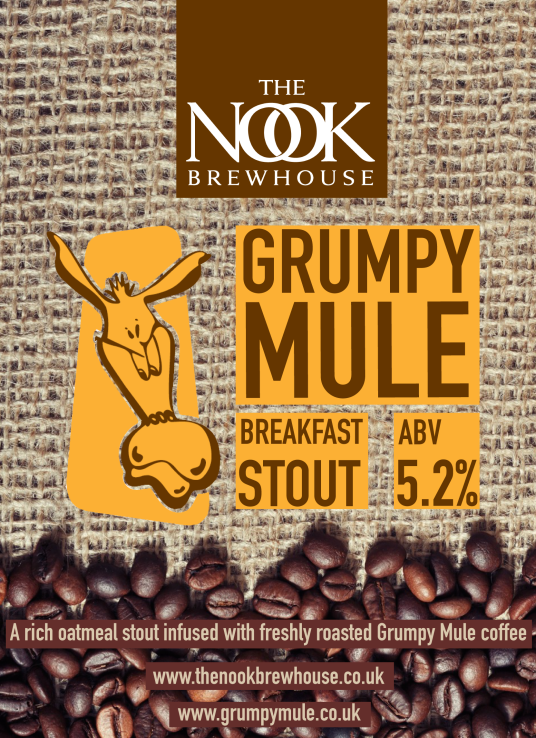 Grumpy Mule Breakfast Stout 5.2%abv
Working closely with Meltham based coffee roasters Bolling Coffee home of Grumpy Mule, we have created A rich Oat Stout infused with freshly roasted Grumpy Mule Coffee.  Inspired by strong American dark ales that use the two breakfast ingredients of oats and coffee to create a deep and aromatic ale, our Breakfast Stout is 5.2%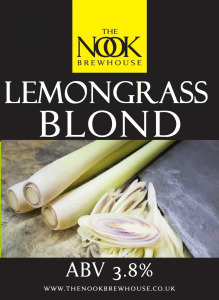 Lemongrass Blond 3.8%abv
Another new addition to our special ale roster Lemongrass Blond was created after a request from a regular customer and developed with the kitchen team from Carniceria. The naturally citrusy aroma and flavour of this refreshing blond is accentuated by an infusion of fragrant and exotic lemongrass.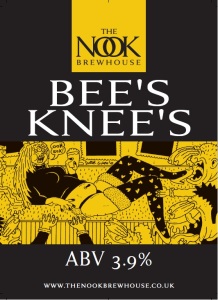 Bees Knees 3.9%abv
Nook Brewhouse favourite Bees Knees hasn't been regularly available since last summer when it appeared at several beer festivals.  The copper coloured bitter flavoured with Yorkshire honey will be available throughout February .
Look out for news of future specials and our two new beers being brewed for the Tour De France Grand Depart coming soon.