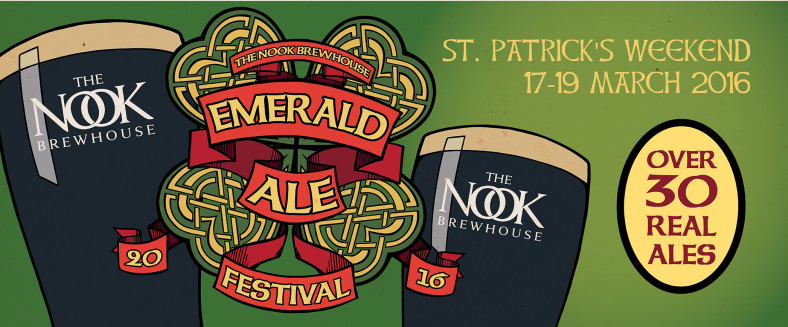 You won't need the luck of the Irish to have yourself a good time this St Patrick's day weekend.
From the 17th to 19th March The Nook will be hosting our Emerald Ale Festival featuring over 40 cellar conditioned hand pulled real ales including some Irish inspired beers and splendid stouts.
There will be plenty of good Irish food, live music and a great craic throughout the weekend.
Why not make the most of the weekend by booking one of our eight en suite

rooms.