Love is in the air here at the Tap House. We are now taking restaurant bookings for Valentines Day. Also taking booking for dinner bed and breakfast packages at the Rooms at the Nook.
Join us for a special evening showcasing a special menu created by our chefs and our Brewhouse team, featuring delicious dishes paired with beers brewed on-site at The Nook Brewhouse. At the Tap House we think that beer and … Continue reading →
Join us this New Years Eve for a spectacular evening of fine food and drink to welcome in 2015.  Spaces are very limited so please book early to avoid disappointment.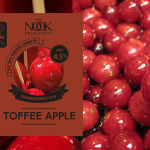 As the nights draw in and temperatures drop it is important to find a cosy pub or bustling bar ideally with a warming fire and offerings on the bar that will warm your cockles and wet your whistle. … Continue reading →
Celebrate the festive season with us at the Tap House this year.  Experience this special occasion with a meal in our newly refurbished, relaxed and contemporary bar and restaurant. Group bookings also being taken please contact: 01484682373 to request a … Continue reading →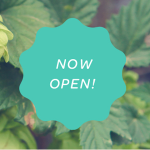 We are delighted to announce the opening of our newly refurbished, relaxed and contemporary bar and restaurant the Tap House. The Tap House will be specialising in Yorkshire Tapas created using locally sourced ingredients and skillfully prepared to be … Continue reading →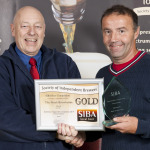 We are pleased to announce that The Nook Brewhouse has scooped 4 awards, including 2 gold, at the prestigious SIBA North East Beer competition in York. Blond  (4.5%ABV); a distinctive blond coloured ale with a smooth malt base and citrus … Continue reading →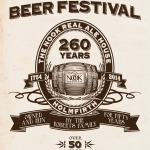 2014 marks two magnificent milestones for The Nook and The Nook Brewhouse. 260 years ago brewing first took place on the site of the present day Nook Brewhouse, a tradition we revived in 2009 and continue to this day. 2014 … Continue reading →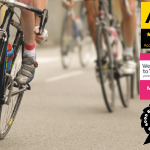 The world's biggest free sporting event, Le Tour de France, is coming to Yorkshire and you can be right in the heart of all the action as the race comes through Holmfirth. Experience all the excitement of this sporting spectacle, enjoy the pageantry … Continue reading →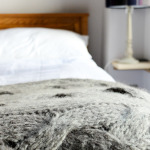 We are proud to announce the opening of our new boutique Bed and Breakfast accommodation. Situated on the same site as our award winning real ale pub and micro brewery (The Nook Brewhouse), in the picturesque Pennine town of Holmfirth … Continue reading →