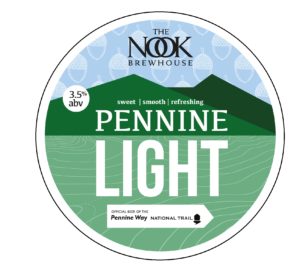 A straw coloured, modern light mild that can be enjoyed by everyone from walkers after a long day on the trail to city workers looking for a beer to wet their whistle after a long day in the office. With a balance of sweetness and bitter hop character make Pennine Light very refreshing and very quaffable!
"Drink the Pennine Way."
An official beer of the Pennine Way National Trail.
Colour – Pale
Cask – Yes
Availability – Core, available all year.
Bottle – Yes